Established in 1982, Archers the Strata Professionals have become industry leaders by keeping in touch with the evolving needs of strata stakeholders. The appointment to your scheme is more than the management of a building to us, we are committed to delivering a professional and meaningful service. We work in concert with committees and owners to navigate complex situations, our expert knowledge of strata legislation ensures your scheme operates smoothly and is compliant. We recognise varying stakeholder interests and tailor a complete service to individual needs. With responsive communication and collaborative relationships, owners can be confident that their asset is effectively managed.
BODY CORPORATE MANAGEMENT
Our strata administration services are fully compliant and personalised ensuring that client interests are heard and always provided with practical solutions suited to your needs.
NEWS
We publish educational articles on best practice, industry trends and news. Our comprehensive and searchable archives provide access to advice, hints and tips to run harmonious communities.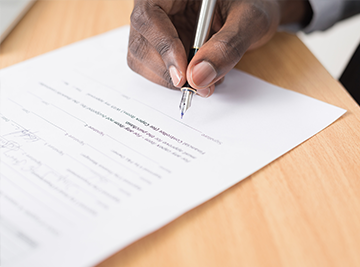 FORMS
Our forms offer you the opportunity to apply for various scheme-specific things, such as a pet application, levy enquiry, access to records and more.
FAQs
Looking for the answer to some of the most frequently asked questions in the strata industry? Our extensive list of FAQs is where you will find the answer.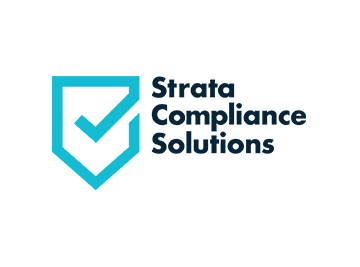 STRATA COMPLIANCE SOLUTIONS
SCS are experts in Workplace Health, Fire Safety, Sinking Fund Forecasting and Insurance Valuations, essential for achieving compliance in strata and associated safety legislation.
MARSH ADVANTAGE INSURANCE
MAI provides access to the most extensive range of insurers in the strata market which is backed up by full service claims management when needed most.
SMART STRATA
Here you will find the latest strata news, gain access to industry professional and maintenance services, educational and networking events and complete courses for all education levels.
Secretary & Treasurer, St Malo BC

During the time that St Malo has been a client of Archers they have been extremely knowledgeable in all areas of managing the affairs of such a complex. I personally have been dealing with Vivienne Hooper since she took over the management of our building and she has been always quick to respond to queries, and she has been forthcoming with her wealth of knowledge in relation to any administrative query. I am more than happy to recommend Archers as BC Managers.
Owner, The Peninsular Sunshine Coast

I have had dealings with many Body Corporate Managers and am of the opinion that Archers Body Corporate Management is head and shoulders above other similar companies. Their management team is always willing to assist in any questions asked and they are very professional in the manner in which they respond and manage problems.
Chairperson – Crown Towers

Archers Body Corporate Management have shown themselves to be proficient in all areas of strata management and proactive when guiding the Body Corporate. Archers have provided steadfast support and assistance and the Body Corporate is very grateful.
Committee Member – Regatta Riverside

During the years I have had some experience with other Unit complexes and having a professional company like Archers to deal with makes life much easier. Archers are a truly professional company and this shows with the quality of their staff, professionalism and support given to their customers.
Chairperson – Foxton Mews
I have no qualms in recommending Stephen McCulloch as a strata manager for anyone looking for someone with their eye on the ball. Stephen produces all the necessary financial reports for our needs and we greatly appreciate the prompt and cordial way in which he attends to this work. I am involved in three different body corporates and could I say that Stephen / Archers are the best of the people with whom we deal. I have no hesitation whatsoever in giving him and his company a "highly recommended" status for anyone looking for strata management.
General Manager – The Beach Club Port Douglas

I have previously worked with numerous Body Corporate Managers and have only recently had the pleasure of working with the Archers team. I have found them nothing but professional and helpful in all matters relating to the Body Corporate. They are very knowledgeable in their field and are happy to readily assist me with any requests I may have.

Treasurer – Baybreeze Whitsunday Coast

I have been involved with Body Corporate in the Whitsundays for the past 17 years and know how difficult it is to find a reliable Body Corporate Manager. I am presently recommending to another Body Corporate that we move to Archers solely on the basis that I appreciate the work that the Airlie Beach team does and I can rely on, and trust that what we ask for will actually get done.

Secretary – M1 Resort
Archers took over management of our Body Corporate in 2017 and since then we have come to realise how a Body Corporate should be managed. Their representatives consistently provide professional, proactive and practical solutions giving the Committee confidence that nothing is ever missed and we are kept informed of the work completed for us, on time every time.
I have no hesitation in recommending Archers who truly are the Strata Professionals.
Secretary – Cairns Harbour Lights
Eddie, I would like to thank you for your valuable work for our building, I know you're of great assistance and you've also helped me with any problems I've had over the years. I saw some BC minutes or agenda on the wall of the elevator in the building we're renting in South Brisbane and noticed the Archers letterhead.  We're going to continue renting here but if we eventually bought an apartment in the building, we know Archers would be taking care of us.
 The Beach Club Mooloolaba
The Beach Club Body Corporate has used Archers as its body corporate managers exclusively for many years. Archers provide a reliable, friendly and professional service and our Committee has no hesitation in recommending Archers to any Body Corporate seeking a reliable and professional service.
Resident Manager,  Ocean Breeze
As a Resident Manager I have found Archers very easy to deal with, and very responsive to any queries I may have. The team have always been approachable and professional in all matters, and I would have no hesitation in recommending them.
Chair,  Coolum Seaside Resort
This year we were pleased to award our strata management contract to Archers. Our assigned strata manager had worked with us previously for another company and we were extremely pleased to welcome him back given his excellent personal qualities. A telling factor in our decision was my history with Archers who had provided services to another property in which my wife and I had an interest. Archers presentation was professional and compelling. I would urge body corporate committees to closely examine Archers when it is time to appoint your next strata management provider.
Chairperson, Pacific Sands Apartments Mackay
Melissa Braney and the Archers team have been a breath of fresh air for the Pacific Sands Body Corporate Committee. They are on top of all of the complex issues we face trying to manage our building. They reply to queries promptly and give trustworthy advice. They have extensive knowledge of the sector and their business and accounting systems run smoothly. We wholeheartedly recommend Melissa and her team and also thank them for the way they really do accompany us, week in week out, on our sometimes taxing Body Corporate journey.
Chairperson – Seaview Mooloolaba
In 1989 the Seaview Mooloolaba Body Corporate Committee joined the Col Archer Practice for management and financial advice.  Since then we have had a number of advisers and all have met our standard in these matters.  It remains our belief that this culture at Archers will continue into the future.
Simon Callinan
Chairperson – Tempo Place
Our scheme was been with Archers since registration in 2003, and as the Committee Chairperson I have personally dealt with Archers for the last ten years.  Lauren and the Archers team are an absolute delight to work with.  They are always open to suggestion, are knowledgeable and up to date with current legislations and industry workings, and have an amazing database to draw upon for any issues or concerns that are asked of them. I genuinely cannot praise the work Lauren and Archers have done for our Scheme more highly.
Bluewater Point Resort, Minyama 
Archers have been the Strata Managers for the Body Corporate of BluewaterPoint Resort since 2002. Archers consistently fulfil their commitment to the smooth operations of managing such a large asset by providing professional advice on matters of complex Strata legislation, policy writing, major works, strata by-laws, resort rules, financial services, a variety of protocols and much more. We find Archers are available and accessible at short notice to provide tailored guidance and advice that ensure us to deliver prompt action when solving unexpected issues that can arise.